Bruins New Uniforms?
From the new Reebok uniforms to be introduced for the 2007-08 season, a sneak preview of the Bruins.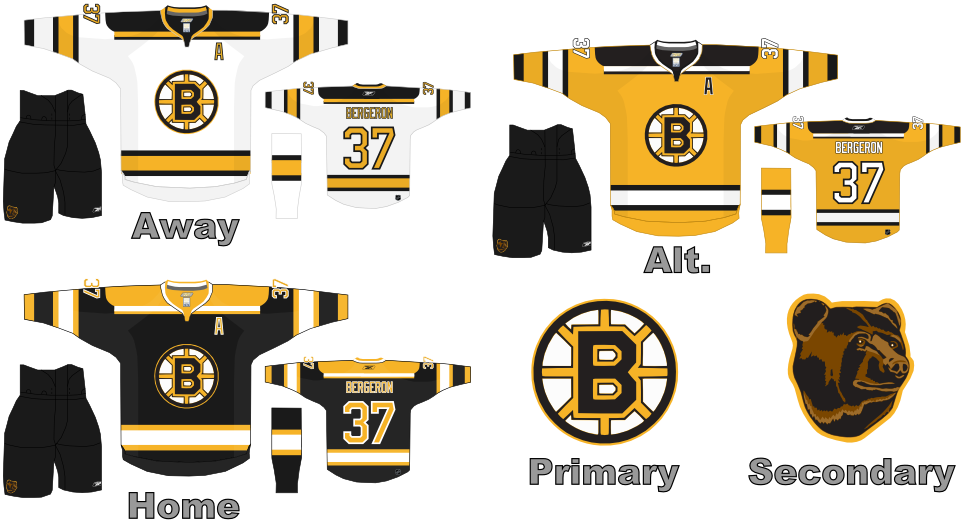 Personally, I think they are ok. All the uniforms seem to have the same pattern with a different color (see
template
). These uniforms seem to have a little retro in them, which I like, but the current one's aren't bad either. If anything, the only thing I'd change is that numbers and letters on the away jersery be black not yellow. Not bad though.